Gerald F. Giordano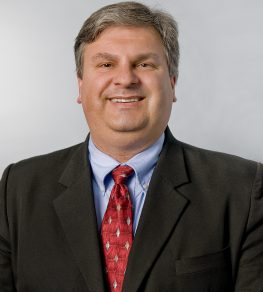 Gerald Giordano has been practicing law in Arizona since 1998, and in Tucson since 2000. His practice is concentrated in civil litigation of almost all types, including business and real estate litigation, commercial torts, professional malpractice, personal injury, probate litigation, and representation of creditors in bankruptcy proceedings.
Mr. Giordano grew up in Tucson, graduating from Salpointe Catholic High School, where he was a National Merit Scholar. He earned a B.A. in Mathematical Economics from Pomona College, cum laude, Phi Beta Kappa. After working for several years in accounting with a pair of Tucson companies, Up With People and Photometrics Ltd., he attended the University of Arizona College of Law, graduating summa cum laude and first in the class of 1998. He was an editor for the Arizona Law Review and was made a member of the Order of the Coif.
Mr. Giordano began his practice with Meyer Hendricks & Bivens in Phoenix from 1998 to 2000, then returned to Tucson to work for Snell & Wilmer LLP, the largest law firm in Arizona, beginning in April 2000. He became a partner at Snell & Wilmer in 2005. He left Snell & Wilmer in 2008, and was a principal at Dorris & Giordano PLC from 2008 to 2017.
Mr. Giordano has extensive experience in Arizona state and federal courts. He was admitted to the State Bar of Arizona in October 1998. He was also admitted to the bar of the U.S. Courts of Appeal for the Fifth and Ninth Circuits and the U.S. District Courts for the District of Arizona and the Western District of Texas.
Mr. Giordano is active at Casas Church in northwest Tucson, where he is a campus host and Bible study teacher. He is the proud father of a US Marine, and lives in Tucson with his wife Lisa, and their three younger children.
Education
Pomona College (B.A.)
University of Arizona James E. Rogers College of Law (J.D.)
Bar Admissions
Court Admissions
United States Court of Appeals, Fifth and Ninth Circuits
United States District Courts, Arizona and Western District of Texas